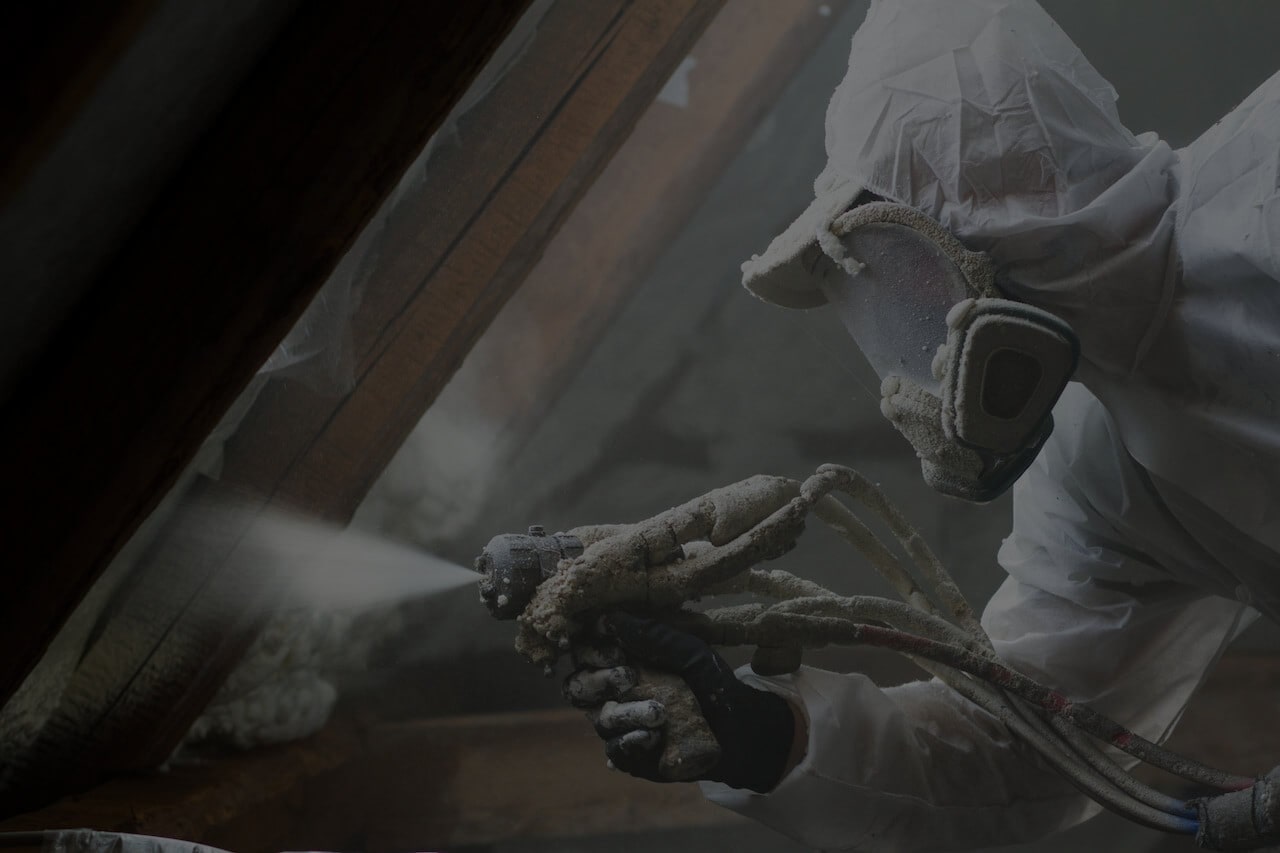 Blown Insulation, Greater Cincinnati, OH
In the practical world of insulation, blown insulation from Pete's Professional Insulation is the solution to how local homeowners and business owners in Cincinnati, OH can update their properties for the future. Blown insulation is the state-of-the-art answer to decades of property owners' problems installing insulation. Standard fiberglass insulation requires that interiors be drastically altered. But with blown insulation, only small holes are required—and are easily covered back up.
Blown insulation offers low-key, low-impact installation with a high impact climate control effect. As the winter months start to approach, consider how your property can benefit from added insulation. When you hire us to install blown insulation, you won't have to worry about being left with a huge mess. And we go out of our way to offer quality materials and workmanship on every job. For more information or to schedule an estimate, call us today.
Pete's Professional Insulation installs foam insulation throughout the Greater Cincinnati area. To find out how this product could lower your power bills, call our office for an appointment today. LEED Certified
Pete was very reliable and easy to work with. We will use them again

- Johnny Ferrell. 0/20/2020

Pete's Insulation did an excellent job and was very professional!

- Kevin McWhorter. 10/10/2019

We had racoons invade our attic and trashed our insulation. I found Pete's Professional Insulation to be the best contractor for the job I needed. They were knowledgeable of how to handle our situation to get the job done right. Great quality and availability to work around my schedule.

Great job, good guys, nice clean up. My garage is much quieter and usable.

- Brian Weaver. 7/28/2019

Pete's professional services was one of the best contractor's I've hired. Very professional employees that that come to your house and perform their work well.

- Keith Kilpatrick. 6/26/2018

Super happy. Wanted a simple job (removing insulation) done right. Had a quote the same day. Had the job done the next business day. Fair price. Great team. No hassle. House was spotless when they left.

- Mary Kathryn Thompson. 6/24/2018

Thanks again Pete. You had to drive a long way for this one. The crawl space is now sealed and well insulated. I love the spray foam and that was the right decision. I'll call you on the next deal. -John W, Cincinnati

- John Woodall. 9/31/2016

Pete's insulation has exceeded my expectations for insulating my house. Pete came out the first day and explained every part of the insulation process and answered all my questions. A few days later his men showed up, on time and worked very hard drilling holes in the plaster walls and taking great care not to make a mess. The next day his men filled the walls with insulation, packing it full. The holes were then sealed up with a compound which I could paint making the holes invisible. What a great job! I will recommend Pete's Professional Insulation to anyone needing insulation and I plan on having them out again to do another job.

- Philip Bender. 9/17/2016

Pete is the man when it comes to insulation. He gives high quality for a competitive cost. I have never missed an inspection in the 9 years he has insulated our projects.

- Marvin Spradling. 6/19/2015

From the moment I called Pete to get a quote for the job I needed done he was nothing but professional. His crew Nate, Thomas and Josh was awesome and went above my expectations with the work and cleaning of the job site. I will recommend Pete to everyone I know and will use him for everything I need in the future.

We live in a 2 and 1/2 story house that is over one hundred years old and had no insulation. Through a friendly recommendation, we proceeded to call Pete's Professional Service and had the pleasure of meeting the owner, Pete West, who walked us through the entire process, including timeline of work needed, and what to expect when the job was finished. They exceeded our expectations. They are a company that has experience, trust, honesty, integrity, and bring a full commitment to the assignment. We are very impressed with their professionalism, dedicated effort and attention to detail during the time spent on our house. The crew that worked on our place was very conscientious of our dogs and seemed like family by the time the job was completed. What a difference they have made in our home. It's wonderful not to feel any drafts and to be able to watch the temperature fall outside and not have the furnace kick on. We would recommend Pete's Professional Service to anyone needing to update their home insulation values.

- Lissa Lohman. 1/10/2015

My experience with Pete' Professional insulation was exceptional. I received a quote and a call back in a very timely manner. Pete's communication was the best, always called to let me know when the schedule was changing. The crew (Nate and Josh) were the best. They were very informative about the process and did an amazing job clearing the attic of all the insulation. I was impressed and will hire them again. Thanks to all even Pete's Mom!!

- Michael Topputo. 10/13/2017

Pete's Professional Insulation made sure my home was properly insulated through-and-through. I recommend Pete to take care of any home to adequately insulate to promote energy savings and comfort. I am satisfied that my home is now more cozy, actually having insulation in the walls and ceilings. Most home owners do not know the cost of not having proper insulation in their homes. It is a must!

- Miles McCartan. 1/20/2018

Highly recommend Pete's Professional Insulation. They did a terrific job installing soundproof insulation in my new build. He was timely, got the job done with no supervision or effort on my part. They worked with my tight schedule to get it installed and their prices were extremely fair. They are a quality company.

Signed up with them with home advisor. Connected me in minutes. I gave him dimensions of my attic and he gave me a quote without needing to come out, on the same day. The crew was professional, and the bill was exactly what the estimate was. No additional costs or hidden fees or anything. I got quotes from lowes, home depot, and another private contractor. His quote was better, and he was able to get the job done faster than everyone else.

- Sean VanWinkle. 5/6/2018

Pete was a pleasure to work with from start to finish. After giving him our material deposit, we encountered significant delays on our project because of other contractors. During the wait, Pete was a responsible steward of our funds and checked in regularly. When it was time to get back to it, scheduling was easy and his crew did high quality work (a mix of spray foam and batts for our job). Highly professional company that does great work at a very fair price. I plan to work with Pete and his crew again on future work; my highest recommendation!

We live in a 2 and 1/2 story house that is over one hundred years old and had no insulation. Through a friendly recommendation, we proceeded to call Pete's Professional Service and had the pleasure of meeting the owner, Pete West, who walked us through the entire process, including timeline of work needed, and what to expect when the job was finished. They exceeded our expectations. They are a company that has experience, trust, honesty, integrity, and bring a full commitment to the assignment. We are very impressed with their professionalism, dedicated effort and attention to detail during the time spent on our house. The crew that worked on our place was very conscientious of our dogs and seemed like family by the time the job was completed. What a difference they have made in our home. It's wonderful not to feel any drafts and to be able to watch the temperature fall outside and not have the furnace kick on. We would recommend Pete's Professional Service to anyone needing to update their home insulation values.

- Lissa Lohman. 1/10/2015